Bona Hardwood Floor Finish
Whether you are looking for shine, color, slip resistance or durability, Bona has a finish. Optimal systems and premium results with a wide range of durable and easy-to-use coatings.
Sampson Floor Coatings
Sampson floor coatings are formulated for use over bare wood. The coatings penetrate into the wood to seal pores. The dry coating can be sanded to form a smooth surface after a conveniently short dry time. Offering the Poly-U-Var Premium Urethane floor finish and the popular Craftsman's Choice Professional Polyurethane.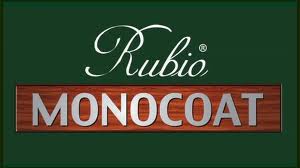 Monocoat All-Natural Oil Wood Floor Finishes
Monocoat all-natural oil wood floor finishes are plant-based, VOC-free and completely non-toxic oil finishes of extraordinary durability. Available in clear finish and more than 30 color finishes, all apply evenly in a single coating.
Radiance Oil Finishes
Available in Gloss, Semi-Gloss, and Satin. Radiance is an oil-modified polyurethane in a waterborne solution! New oxidative cure technology gives Radiance all the superior properties of solvent borne oil-modified polyurethane but at a substantial lower VOC.


Waterlox Oil Wood Sealers
Waterlox provides a rich, hand-rubbed patina that enhances a wood's grain that relies on the protective nature of resins and the penetrating sealing advantages of tung oil. Waterlox finishes penetrate deep into the pores of the wood forming a bond from within.